Why sharing memories matters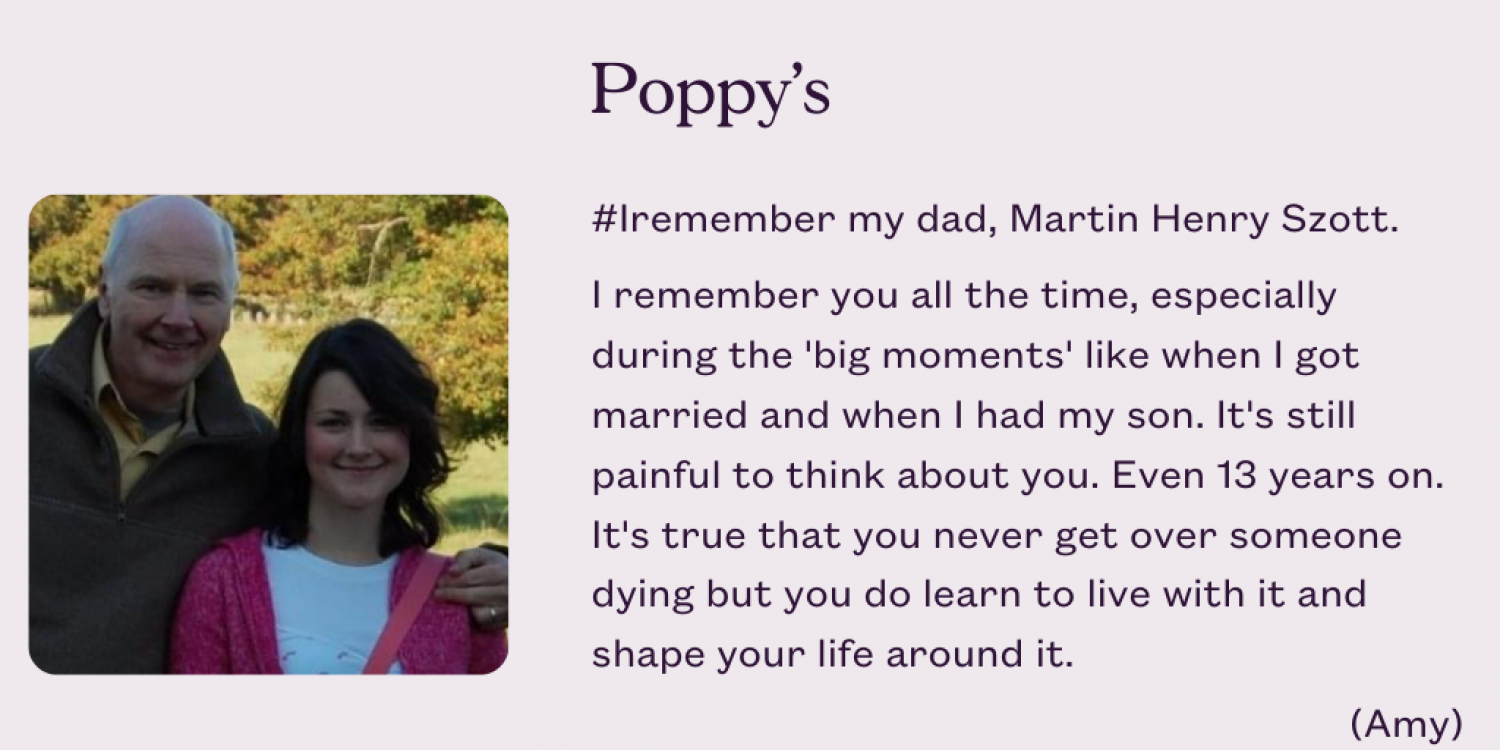 November is traditionally a time to remember those who have died. The month starts with the Day of the Dead and the Christian festival of All Souls Day. It includes Remembrance Sunday — an opportunity for everyone to remember those who have died in conflict, whether known to us personally or not. It's also the month in which Dying Matters have chosen to launch their #Iremember campaign.

#Iremember encourages each of us to share our memories of family, friends, even pets, who have died. There's no one way to do this. No one should feel that they have to share if it's not right for them.
But, for many of us, being given permission and encouragement to talk about people who matter to us who have died can be an enormous relief. We see that we are not alone.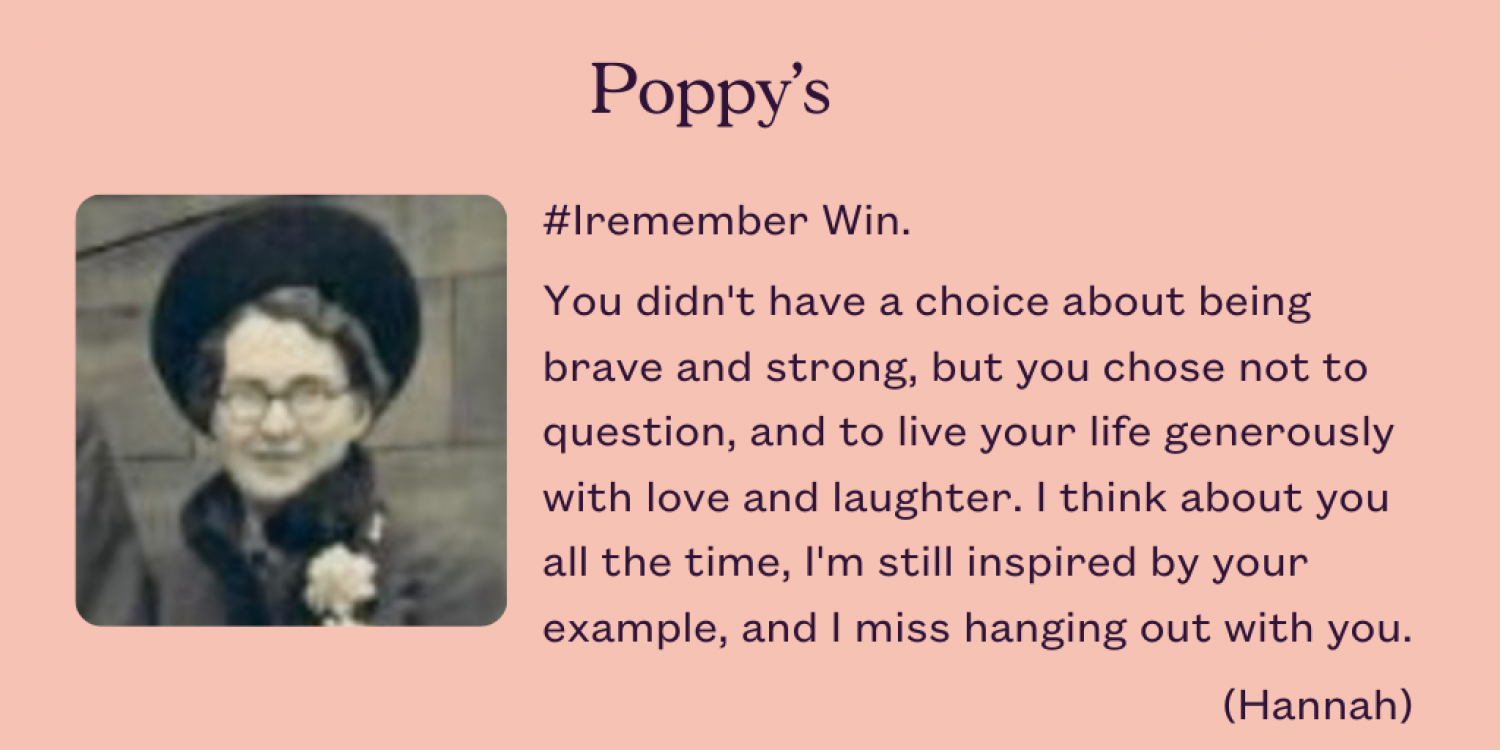 Saying your thoughts out loud
While sharing memories of the dead is part of all faiths and cultures, it can still feel painful, awkward or even embarrassing to bring these memories into conversation.
In a society where we often struggle to talk about death at all, you might worry about upsetting other people by talking about someone who has died.
And yet, if that person is always on your mind, there is comfort and companionship in saying their name and sharing your thoughts out loud.
Find out more about coping with grief and where you can get bereavement support.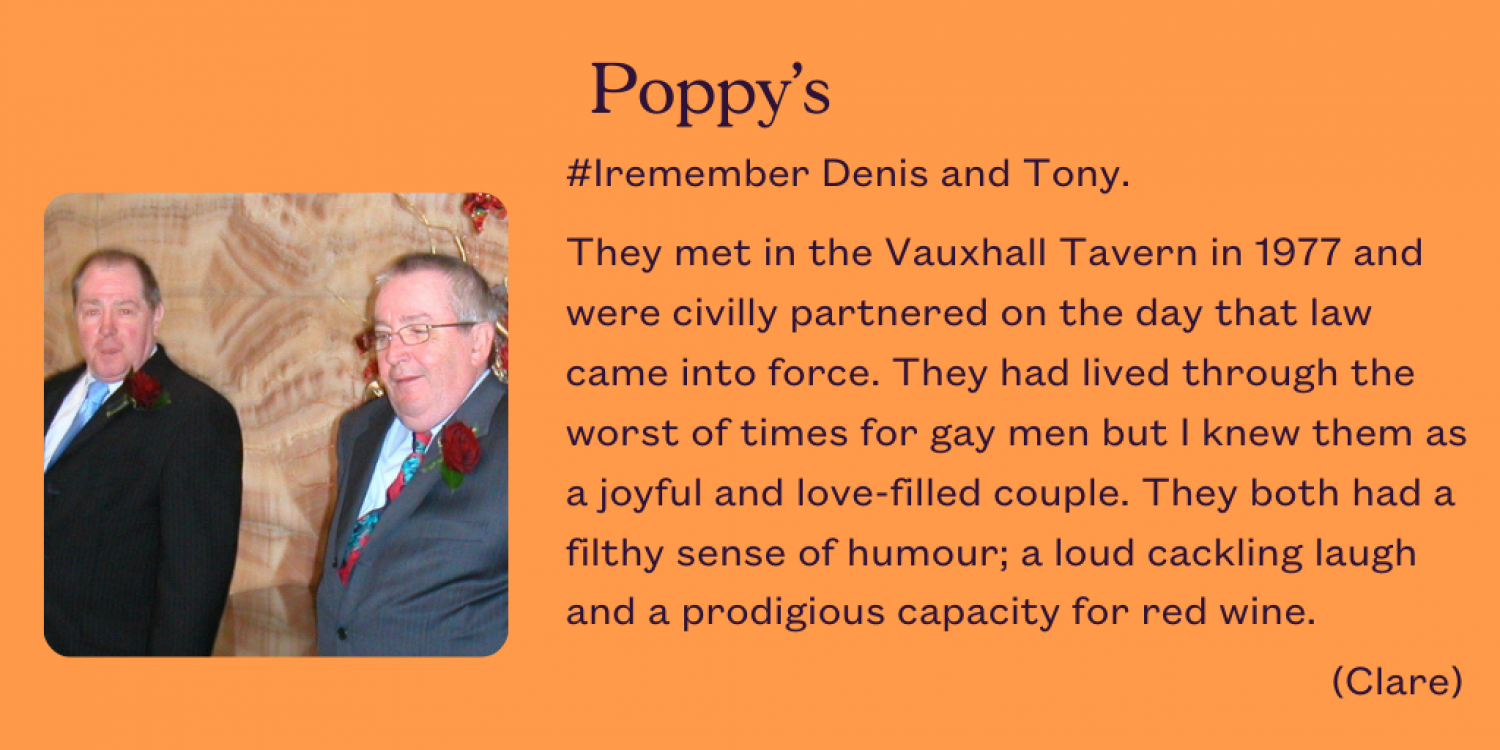 How funerals can help
At Poppy's, we know that funerals are crucial opportunities for people to share happy memories and to process difficult or unhappy ones.
This could include anything from decorating the person's coffin with images of the things they loved, to spending time reflecting quietly with them in our Friends and Family room; from selecting photos for the order of service, to creating a memory box or memorial page on social media; from including stories from their life in a eulogy, to simply letting the memories flow over a drink after the ceremony.
But long after the funeral, maybe weeks, months or years later, memories can catch us by surprise. Anniversaries, birthdays and seasonal events are often times when memories come back, but memories can be triggered by anything at any time.
Some memories can be painful, reigniting buried feelings or regrets, especially if the relationship had been a difficult one. But they can also be reassuring, showing that something of the person you love still remains with you long after they have died.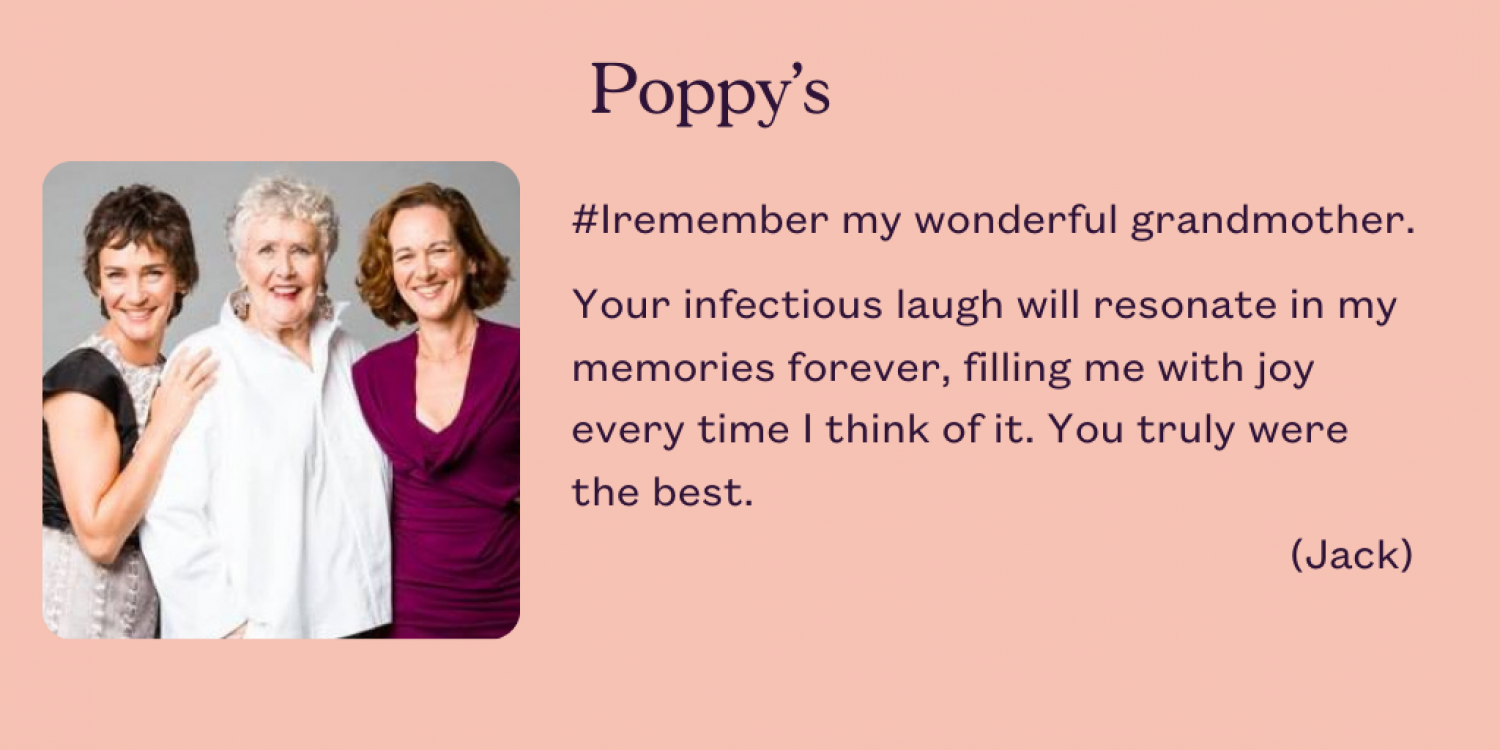 Taking part in #Iremember
When we discussed as a team taking part in #Iremember, almost everyone had something they wanted to share.
These memories of friends, family members and pets are deeply personal — each pays tribute to a unique relationship with someone special. But common themes run through them: love, respect, gratitude, grief.
We are sharing our memories on Twitter, Facebook and Instagram all week, and have included them throughout this blog.
We hope that these memories will spark something in you too. If so, do share your memories on social media using #Iremember, or simply call up a friend for a chat, get out that old photo album, put on your favourite music, visit a special place, however is right for you.
Read more about why we need to talk about death and how to talk to children about death and dying.
Find out more about coping with grief and where you can get bereavement support.